My name is Virginia Franquesa, I am a yoga teacher since 2015 and I teach Hatha Yoga in my classroom in Palma. It is a pleasure for me to share my experience and knowledge in the practice of yoga as it is to learn each day a little more from my students. I encourage you to introduce yourself to the world of yoga.
I started in the world of Yoga more than 15 years ago. I trained at the Parmath Niketan school, Rishikesh (India). For two years I was acquiring all the knowledge of the discipline of Yoga. Since then, I have been teaching teaching and teaching Yoga workshops in different centers. As part of my professional evolution, I consider continuous training essential, which allows me to incorporate new work techniques. Among these, I practice Restorative Yoga, where static postures are worked with all kinds of supports, providing the body with the rest necessary to restore the nervous system and achieve deep relaxation; Yoga with Brackets, which allows us to adapt the practice to any person, respecting the limitations of each one; Vinyasa Yoga, is another technique that I usually use in my classes, it consists of a dynamic, intense and active practice. Apart from Yoga, I specialized in Hypopressive Gymnastics in Palma de Mallorca with Gloria Sobrero. A technique that has a lot of relationship with Yoga because of its diaphragmatic breathing and apnea.
In my classes we work in a precise, intense and dynamic way, looking for the perfection of the posture and a good alignment of the body. I follow a method of deep work, using all kinds of tools and supports to adapt the practice, taking into account the needs of each student. This practice allows to treat physiological problems, adapting the classes individually, in them specific sequences are made to guide the student to achieve a global improvement of their organism.
Yoga is a path of inner transformation.
The practice of yoga includes postures (asanas), using our body as a work tool, breathing and relaxation techniques. All this will allow, with a constant and disciplined practice, that you get to develop your senses, be more conscious and integrate the practice in your day to day, favoring physical, emotional health and a healthy balance.
You will learn to relax, to live more calmly, to feel better both physically and mentally, achieving a better quality of life.
Some of the benefits of the yoga practice:
The supervision and guidance of a qualified instructor is essential during the first years of practice.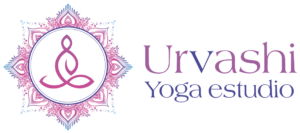 Plaza Alexander Fleming, 13
Palma