My name is Virginia, I have been teaching yoga since 2005 and I lead dynamic classes in yoga in my centre in Palma. It is a pleasure for me to share my experience and knowledge in the art and practice of yoga, as it is to be able to learn a little more from my students every day. I would like to encourage everyone with this message to introduce themselves to the world of yoga.
I did my initial training in the Parmath Niketan of Rishikesh Ashram Centre in India during a course of two years. Karin O`Bannon (Professor Certified in the Senior Level of the Iyengar Method), was the person with whom I trained during a whole year in Rishikesh. She is a woman full of strength, courage and
fortitude who has dedicated her life completely to teaching and conveying, with great wisdom, the art of yoga. She was the one who guided me throughout my education and taught me all I know about yoga; how to integrate it into my life and how to share it with others. I am extremely grateful to have had her as a teacher and to have enjoyed such a great opportunity to collaborate with her in
supervising classes.
During my time training in India, I studied with Usha Devi and Bramacharya Rudra Dev, grand yoga masters (Senior Level Certified Iyengar Method Teachers), which enabled me to delve into many other aspects of the practice and learn other ways to teach. They enriched my education and training on both a professional and personal level. This wonderful experience, working shoulder to shoulder alongside such experienced teachers with such devotion and generosity (disciples and messengers of the great guru B.K.S Iyengar), enabled me to appreciate yoga holistically as an attitude and lifestyle.
In my classes we work in a precise, intense and dynamic way, looking for the perfection of the posture and a good alignment of the body. I follow a method of deep work, using all kinds of tools and supports to adapt the practice, taking into account the needs of each student.
This practice allows to treat physiological problems, adapting the classes individually, in them specific sequences are made to guide the student to achieve a global improvement of their organism.
Yoga is a path of inner transformation.
The practice of yoga involves postures (asanas), using our body as the working tool with breathing and relaxation techniques. With a consistent and disciplined practice, this allows one to develop their senses, to be more conscious and to integrate the practice in daily life, promoting physical and emotional health and balance.
You learn to relax, to live more peacefully, to feel better both physically and mentally, helping you achieve a better quality of life.
Some of the benefits of yoga practice:
The supervision and guidance of a qualified instructor is essential during the first years of practice.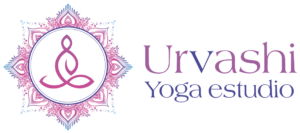 Plaza Alexander Fleming, 13
Palma